Powerful and Efficient Electric Motor
Our AC Electric Motor is rated at 5,000 watts, providing ample power for any terrain. It is also energy-efficient, allowing for longer driving ranges between charges.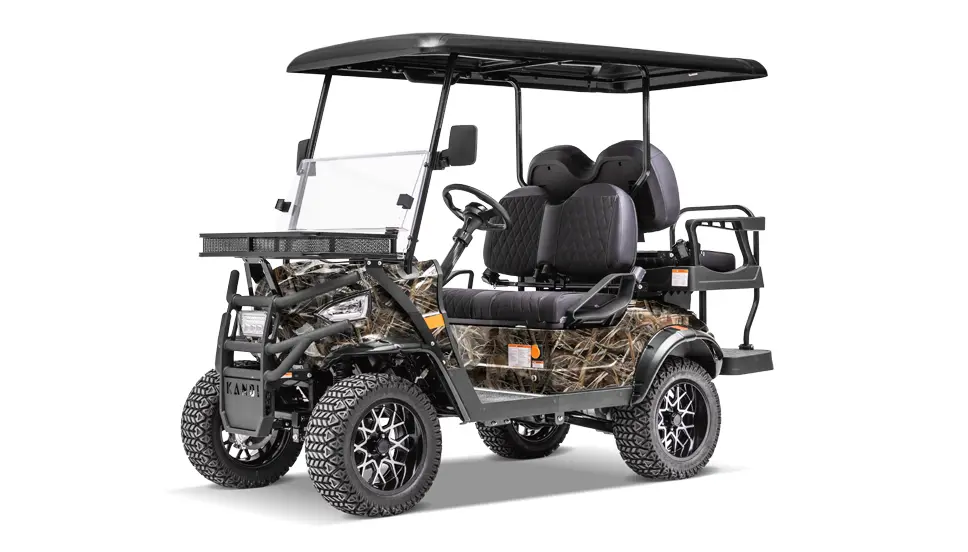 Extra Long-Lasting Battery
Our golf carts come with a 48V battery consisting of 6 or 8V deep cycle batteries. This provides a driving range of up to 40 miles on a single charge, making it perfect for those long days on the course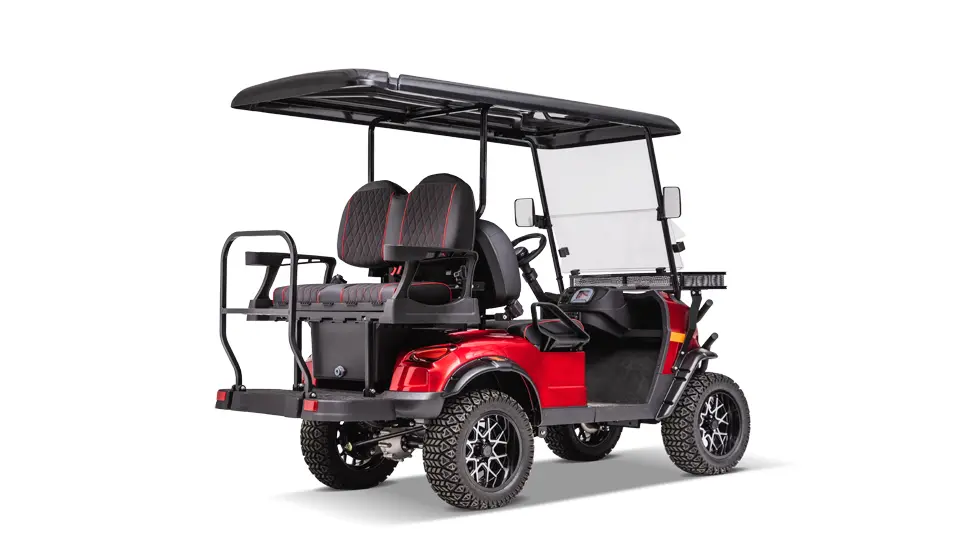 Lightning Fast Charging for Uninterrupted Playtime
Charge your 4 passenger electric golf cart overnight, and it's ready in just 6.5 hours using a standard 120V charging port.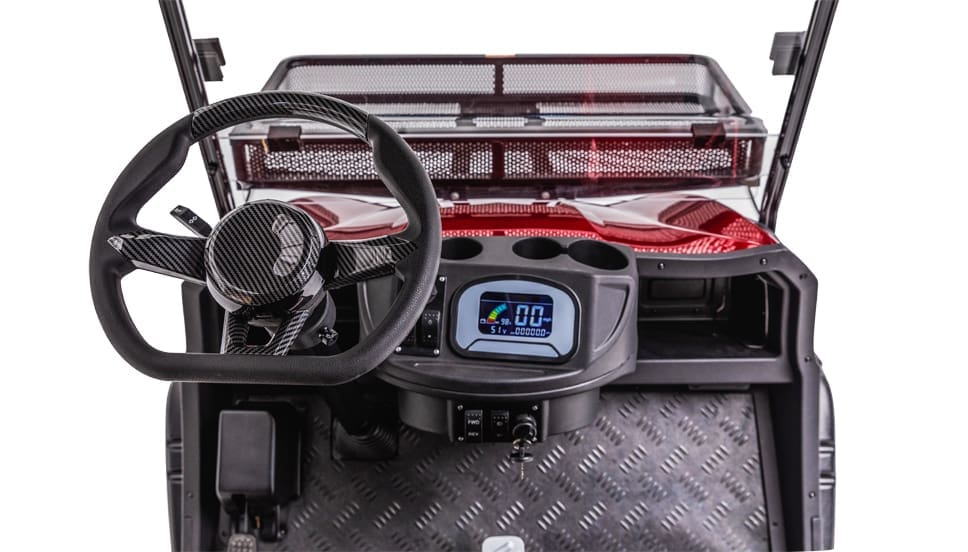 Smooth Ride Guaranteed Suspension
Our golf carts come with an independent MacPherson strut suspension in the front and a swing arm straight axle in the rear, providing a smooth and comfortable ride. This feature ensures that you stay comfortable on any terrain, including bumpy or uneven surfaces.
Sleek and Modern Style Design
Our electric golf carts come in a variety of colors, including Blue, Black, Red, Silver, Matte Black, and White. Coupled with aluminum wheels, our electric off road golf carts exude a modern charm.
Spacious and Comfortable Seating
Our 4 person electric golf carts feature spacious and comfortable seats with plenty of legroom and headroom. This makes it easy to transport a group of friends or family members in style and comfort.
Quiet and Eco-Friendly
Our electric golf carts are quiet and produce zero emissions, making them an eco-friendly choice for anyone who wants to reduce their carbon footprint. This feature is particularly appealing for those who live in environmentally conscious communities.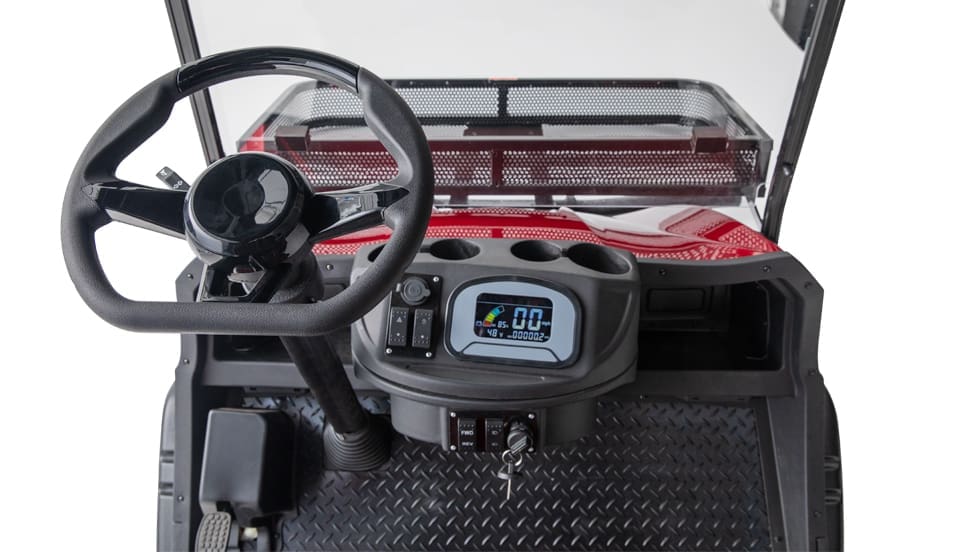 Two-Year Limited Warranty
Your peace of mind is our priority. That's why we back our off road golf carts with a two-year limited warranty.